Experience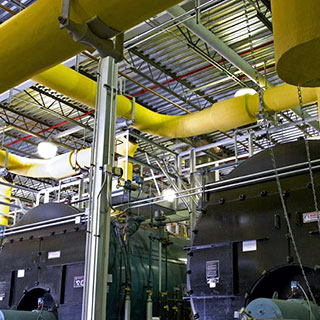 When it comes to cooling, heating, and plumbing, you'll find that Astro Mechanical Contractors is a diversified and versatile contractor.
The knowledge and dedication of our employees enable our success in many different market segments. Drawing upon the experience of these employees — in contracting, construction management and design-build — and combining the proven capability from our past — our commercial, health care and  residential divisions are each associated with the same qualities: integrity, quality, performance, hard work, and dedication.
At Astro Mechanical Contractors, we are eager to take on projects that require overcoming technical challenges. Successful planning, design, and implementation of these complex solutions are what we have become known for in our industry.
Contracting
Due to our proven track record of being able to meet project commitments, our self-performance capability in various disciplines enhances our ability to manage and direct project costs, schedule and overall construction quality. Astro Mechanical Contractors will provide you with responsive leadership and management throughout the project duration, from groundbreaking  to closeout.
Design-Build
Based on our relationships with architects, engineers, consultants, material suppliers and subcontractors, Astro Mechanical Contractors is able to form successful design-build teams to meet the needs of our clients. The value we add to a Design-Build project team is in our vast project experience, our knowledge of the work, our capability to review designs for constructability, and our cost estimating expertise. By adding our experienced construction professionals during the planning and design processes, we are confident that we will provide alternatives which can save you time and money.
HVAC Service
Due to our reputation and success has given facility managers of health care and commercial buildings a level of comfort and trust that our service teams' expertise, patience and flexibility will not let them down. Our willingness, ingenuity, and persistence to find unique and reliable up-grades, fine tuning and modifications to very important and complex systems will provided the best pay-back in both dollars and reliable redundancy.